Victorian Period 1837 – 1901
The Victorian Period. Use our timelines, latest articles and images to help set the context of this vibrant, dynamic and complicated period, when Britain emerged as the first industrial nation, had a flourishing Empire and commercial supremacy over the world. 
The Victorians, a new rule
Queen Victoria was the only British Monarch to have a period in history named after a single King or Queen, Queen Elizabeth I and the Elizabethans were still under the mantle of the Tudors. Queen Victoria would reign for longer than any monarch previously had and have established an Empire at its peak when she died. The British Empire was the largest Empire ever and one in four inhabitants would be her subjects. This was a period in history which would see much change including the full bloom of the industrial revolution.
Victorian wealth
The wealth was still within the hands of a limited few, although the 'merchant classes' were now establishing themselves as business people and becoming the new magnates.  The new barons, or what we might call the 'nouveau riche' were  joining the hereditary landowners and aristocracy. The Victorians had inherited a magnificent country from the Georgians. They would still leave the poor behind, with only the punitive Workhouse System to provide some form of shelter when in dire need. Equality and equal rights were still evading the common man, never mind woman. In a period of such progress and imperial expansion, almost unbelievable that there was no more social progress at the same time. There would be pockets of philanthropic kindness but British Society still had much to learn and improve upon as the Queen died.
Victorian industrial might
When Victoria came to the throne, Britain produced two thirds of the world's coal, half it's iron, two thirds of it's steel production and an enormous half of the world's entire output of cotton textile. A huge number of goods were traded in and out of British ports and over 40% of them were manufactured in Britain. The Victorians enforced open trade between nations, even using military force when it seemed such trade might be restricted, such as in China and Japan. From such a height there could only be one direction in which to move and by the end of Victoria's reign the downward slide had begun.
Victorian Age of Reform
The Victorian period is often called the 'Age of Reform'. Reform swept through many areas, there were social reform bills, political and constitutional reform as well as economic reform. In fact, life was changing so rapidly in Britain that it was difficult for government to keep apace with the acts that needed to be drawn. Many of these reform acts were associated with the growth of population and the growth of industry. Health and factory acts were needed to protect workers including the hours and condition of factory children and women. The repeal of the Corn Laws was probably the most far reaching of the reform acts and affected everyone.
Period: Victorian Period 1837-1901
| Key Dates | Event |
| --- | --- |
| 1837 - 1901 | Victoria daughter of George III's 4th son Duke of Kent succeeds William IV, she was just 18. |
| 1835 - 1841 | Whig Government led the Queen's friend Viscount Melbourne, William Lamb as Prime Minister. |
| 1840 | Victoria married Prince Albert on 10 February 1840 at the Chapel Royal, St James's Palace |
| 1840 - 1901 | Princess Victoria Adelaide Mary Louisa was born 21 November 1840. She would become was German Empress and Queen of Prussia by marriage to German Emperor Frederick III. |
| 1841 - 1846 | Conservative Government led by Sir Robert Peel as Prime Minister. |
| 1846 - 1859 | No single party commanded an overall majority enabling Victoria and Albert to exert their influence beyond transient political parties during this period. |
| 1846 - 1852 | Whig Government led by Lord John Russell as Prime Minister. |
| 1841 | Prince Edward was born to Victoria and Albert on 9 Nov 1841 at Buckingham Palace. He was their 1s born child and son. |
| 1843 | Princess Alice Maud Mary was born to Victoria and Albert their 2nd daughter of many children. |
| 1844 - 1900 | Prince Alfred Ernest Albert is born to Victoria and Albert 6 August 1844. |
| 1851 | Victoria involved in composition of several ministries succeeds in dismissal of Foreign Secretary Palmerston. |
| 1852 | Conservative Government Feb- Dec only led by Edward Smith Stanley, the Earl of Derby. |
| 1852 - 1855 | Peelite Government led by George Hamilton Gordon, the Earl of Aberdeen. |
| 1855 - 1858 | Whig Government led by Henry John Temple, Viscount Palmerston |
| 1858 - 1859 | Conservative Government Feb- Dec only led by Edward Smith Stanley, the Earl of Derby for the 2nd term. |
| 1859 - 1865 | Liberal Government led by Henry John Temple, Viscount Palmerston his 2nd term but this time having changed party. |
| 1861 | Albert died from Typhoid Fever in December, the Queen stricken with grief effectively withdraws from public life. |
| 1863 | Prince Edward aged 21 married Princess Alexandra of Denmark at St George's Chapel, Windsor Castle, on 10 March 1863, Alexandra was 18. |
| 1865 - 1866 | Liberal Government now led John Russell as Prime Minister and Earl Russell in his 2nd term again having changed party to become a Liberal. |
| 1866 - 1868 | Conservative Government led in now his 3rd term by the Earl of Derby, Edward Stanley Smith. |
| 1868 - 1868 | Conservative Government led by Benjamin Disraeli in his 1st term as Prime Minister which was to be short Feb - Dec only of that same year. He would be back. |
| 1868 - 1874 | Liberal Government led by William Ewart Gladstone in his 1st term as Prime Minister |
| 1874 - 1880 | Conservative Government led by Prime Minister Benjamin Disraeli in his 2nd term. |
| 1877 - 1901 | Empress of India, this title was bestowed by the Queen's greatest political and personal friend Benjamin Disraeli with whom she had natural and effective rapport. |
| 1880 - 1885 | Liberals were back in Government with William Gladstone as Prime Minister in his 2nd term. The Queen least liked Gladstone and frequently opposed his policies. In particular she opposed him on Irish Home Rule. |
| 1887 | Queen Victoria's Golden Jubilee, restored to public life her popularity reawakened, the largely ceremonial function of the British Monarchy was now firmly established. |
| 1892 - 1901 | Edward Prince of Wales was denied access o State Papers and involvement in affairs of state until 1892. Finally from here on in he is copied in and consulted on matters requiring the involvement of the monarchy it its role supporting the government of the Day. |
| 1897 | Diamond Jubilee of Queen Victoria |
| 1901 | Queen Victoria died on 22 Jan 1901 at Osborne House her family home with Albert. She had become the Matriarch of European Monarchy and Britain now had the largest Empire on earth which the Queen as Monarch was the obvious link across her dominions. One person in four was her subject. What a burden for her son, so long the King in waiting. |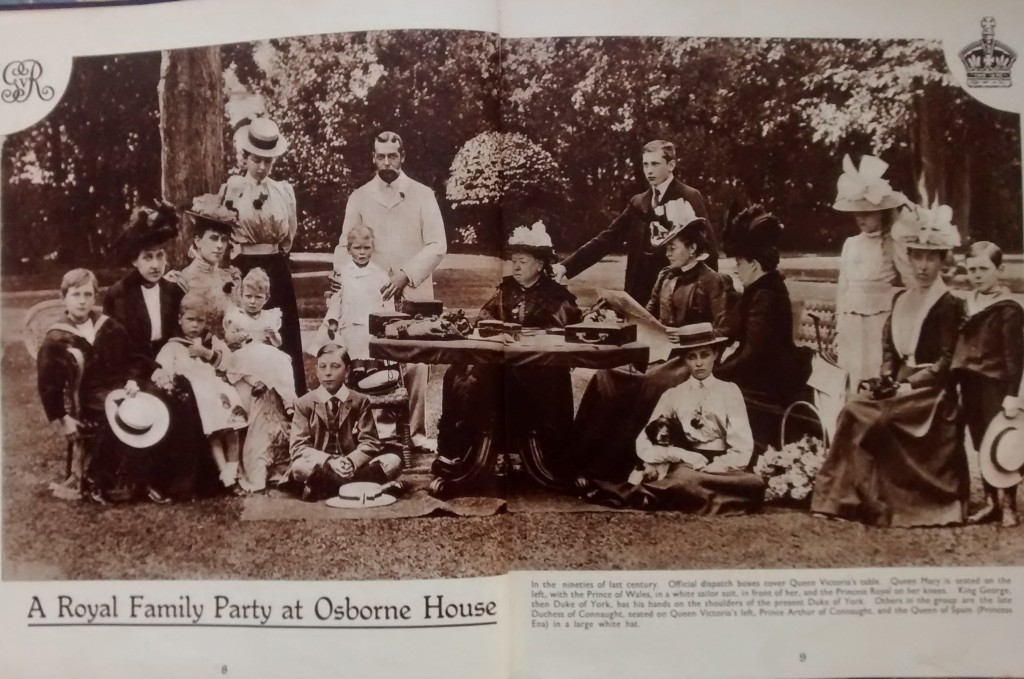 There are many strands to our Victorian Period, but we will link all the key elements for this period here as we progress. You might also like to take a look at our 19th Century and Agricultural and Industrial Revolution or Social Change and Reform collections as well.