Tudor Period 1485 - 1603 CE
The Tudor period. Use the Tudor timeline, drill down to discover the latest articles and images. Unravel the intricacies of this complicated period, the power of monarchs, people and the church.
What conclusions can be drawn about this tumultuous time? Read on for a synopsis of the Tudors.
The Tudor period arrives on the battlefield of Bosworth
In 1485 when Henry Tudor stood, victorious, on the battlefield at Bosworth, there can have been no idea of the impact that the new age, the time of the Tudors, would have. It must have seemed for most, just another twist in the story that would become known as the War of The Roses. Just another grab for the throne of England. Henry Tudor lacked a good claim to the throne. It depended on the one hand upon the marriage of his grandfather Owen ap Tudor to the widow of King Henry V. On the other, it depended upon the descent from an illegitimate child of John of Gaunt, whose line had been specifically excluded from succession but had subsequently been recognized upon the legitimate marriage to Katherine Swynnford. Not an auspicious start then. However half a century later the accession of the Tudors seemed logical and indeed the beginning of a new era but how was that acceptance achieved?
One man with a head on his shoulders is worth a dozen without
Queen Elizabeth I
The new Tudor King
Henry VII took care not to be too radical and he strove to keep control of all government matters, he was organized and oversaw all he could, without involving others. He knew his position was tenuous. He was, on the face of it, industrious and ruled with a powerful authority, with Majesty. He believed in the crown, he had to, if the Tudors were to become successful. He had to eliminate rival claimants and there were many. The previous royal family had married and intermarried with a range of aristocratic families and there were many who could claim 'royalty', it had got too complicated. Henry married Elizabeth of York, seemingly uniting the houses York and Lancaster and in that moment created a brand, the Tudor Rose that came to symbolize the new era, the Tudor Period.
Tudor Politics had replaced war as the key to power.
In the Tudor Period the Court became the place to aspire to. The monarch became 'Majestic' and pomp and ceremony were prevalent throughout the court. When Henry VII  died there was a succession without bloodshed. The loss of his heir Arthur, resulted in the crowning of his second son Henry. King Henry VIII was an academic, a sportsman, a man who loved arts and music. What he did not love quite as much was government.
The rise of Cardinal Wolsey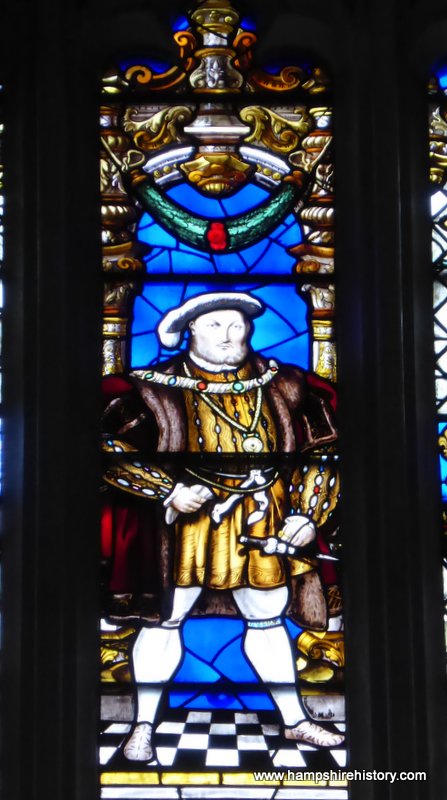 Henry got around this by having at his side another man whose brilliance matched his own, Cardinal Wolsey. Wolsey was an extraordinary man, risen from a very humble background, he was right hand man to the King but the King took a direction with which Wolsey could not agree, the annulment of his marriage to Catherine his widowed brothers wife. The battle with the Catholic church had begun. The string began to unravel and nobody could have foreseen the long term consequences of the King's desire. Wolsey was removed and Henry turned to his council to give him the support he needed. He was lucky they had had enough of the power and wealth of the church and were in no mood for another Wolsey.
The English Reformation.
This was one of the most important events in English history. Although hostility to Papal power was no new thing in England under Henry it took on a new and purposeful dimension, wrapped up in his matrimonial problems.
The new man, Thomas Cromwell, was capable of masterminding the King's plan and parliament towed the line. An act known as the Submission of Clergy delivered the church into Henry's hands and then the Act in Restraint of Appeals which severed the church in England from Rome and created the Church of England and replaced the Pope with the King.
The next step seemed obvious, the King needed to tie in those who had supported him, he could split the spoils of the land and property with them and he needed money. The dissolution of the monasteries had begun.
What is surprising that there was so little resistance amongst the people, only in the north was resistance met and this was dealt with harshly. Cromwell continued to mould parliament to the needs of the King and his influence changed England forever but he too died at the hands of a fickle king.
King Henry VIII Six Wives
The six wives of Henry VIII are just as fascinating as the King himself. Catherine of Aragon, Anne Boleyn, Katherine Howard, Jane Seymour, Anne of Cleeves and Catherine Parr.
The need for Henry to produce an heir was his constant concern to his death in 1547
He left three children, Mary, Elizabeth and Edward and they were as polarized in their religion as much of the country now was, Mary the Catholic, Edward the Protestant and Elizabeth somewhere in between. And so the country entered a turbulent decade not just about religion but high inflation, landowners keeping more sheep to raise more money led to enclosure. The need to raise money to counter inflation led to the creation of merchants companies to an expansion of the trade markets. Land ownership became the new power house. The rich got richer but enclosure and poor harvests meant the poor became poorer.
Tudor King Edward VI
The Duke of Somerset was made protector of the realm, a weak politician but a man with heart who cared about the conditions of the poor. He was in charge of an intelligent, opinionated young king who wanted religious change taken further. Reformers placed more and more constraints on religious practices. The churches were stripped and the Book of Common Prayer was written. Somerset was ousted and that old style battle amongst the great families for control of a young king began all over again. Another Warwick, the Duke of Cumberland dominated the king. The rush to grab control escalated when the young King Edward was known to be dying. Desperate not to allow the succession to pass to the Catholic Mary, the King and Northumberland scrabbled to marry his son to the niece of King Henry VIII and then to bully parliament into changing the succession and Lady Jane became Queen.
Tudor Queen Mary I
This was a huge mistake Mary gathered her supporters and took the throne but the support was for her not her faith. She would only marry the Habsburg Emperor Charles V's son Philip. A gentle return to the Catholic faith may have worked for Mary but her zealous passion for her faith, the revival of the heresy laws, left her totally exposed. Through her marriage England became dragged into war with France and the short reign of Mary came to an end.
Tudor Queen Elizabeth I
How fortunate was England that the third of King Henry's children was Elizabeth. She reigned for forty Five years and was the last Tudor to sit upon the throne. She was a Queen who understood her people, she was perceptive and cautious, her judgement sound. England reverted to being Protestant but it was a more radical form of Protestantism than Elizabeth wanted. She attempted to sail a course through statutes to bring to the people the middle road of Protestantism, where there was tolerance of Catholics but it was a difficult course and the state of the Anglican church evolved only slowly through her reign.
Things changed when the Pope excommunicated the Queen, the people now had to choose between their Queen and the Pope, the majority chose the former. Catholics became further marginalized and the martyrdoms began.
Queen Elizabeth's reign was extraordinary, she showed courage in the face of the Spanish Armada, she encouraged exploration and the opening up of new lands and markets. She ruled as no monarch before her ever had. She did not marry and sorted her succession from a point of well thought through wisdom.
When Queen Elizabeth I died she left a country that was completely different to that of her grandfather King Henry VII. The Tudor Period lasted for 118 years and the face of England was changed forever.
Dates
Tudor Period Timeline and Chronology
Categories
1485 22/08/1485
Henry Tudor wins battle of Bosworth thus bringing to an end the War of the Roses and becomes Henry VII
Royalty Battles
1485 30/10/1485
Henry VII crowned King of England. Henry Tudor claimed royal blood through his mother's paternal descent from the illegitimate line of John of Gaunt and Katherine Swynford, in addition Henry's father Edmund Tudor was the grandson of Catherine of Valois, former Queen Consort of King Henry V.
Royalty
1485 16/12/1485
Birth of Katherine of Aragon. She is the youngest child of Queen Isabella and King Ferdinand of Spain
Royalty
1486 16/01/1486
Marriage of Henry VII and Elizabeth of York, daughter of Edward IV. Henry VII cemented his succession and settled the friction between the Yorkists and Lancastrians by marrying the Yorkist hei
Royalty
1486 20/09/1486
Birth of Arthur, Prince of Wales. Keen to tie the Tudors to the oldest royal houses they name their son Arthur after King Arthur of Cadwaldr, from whom they claim descent.
Royalty
1487 25/11/1487
Elizabeth of York is crowned Queen consort of England
Royalty
1489 27/03/1489
Treaty of Medina el Campobetween England and Spain. This treaty agrees for the betrothal between Katherine of Aragon and Prince Arthur. They agreed a common policy towards their enemy France and a reduction in tarrifs between the two countries.


Politics
1489 28/11/1489
Princess Margaret is born, daughter of King Henry VII and Elizabeth of York. Her descendants will found the Stuart dynasty.
Royalty
1490
An anatomical theatre is built in Italy for the dissection of corpses
Science
1491 28/06/1491
Birth of Prince Henry, future Henry VIII
Royalty
1492
Christopher Columbus sets sail on one of four voyages around the world
Exploration
1492
Graphite is used in pencils for the first time in England
Science
1494
The first paper mill is built in England, possibly on the River Meon in Hampshire
Printing
1496 18/03/1496
Princess Mary is born daughter of King Henry VII
Royalty
1497 16/06/1497
Battle of Stoke Field ended the pretender's, Lambert Simnel's, uprising
Battles
1497 17/06/1497
Battle of Blackheath: Henry VII led 25,000 men to defeat the rebels of the First Cornish Rebellion who were encouraged by the pretender Perkin Warbeck who claimed to be Richard the Duke of York (Elizabeth of York's younger brother)
Battles
1497 24/06/1497
Cabot landed in what is today Newfoundland, Canada and claimed it for his patron King Henry VII calling it "Prima Vista"
Exploration
1497 10/08/1497
Arthur, Prince of Wales is betrothed to Katherine of Aragon
Royalty
1498
Vasco de Gama reaches India
Exploration
1498
Venetian printer Ottaviano dei Petrucci invents a way of printing music using movable type
Printing Music
1499
Erasmus made his first visit to England.
People
1499 21/02/1499
Prince Edmund is born to King Henry VII
Royalty
1499 19/05/1499
Catherine and Arthur married by Proxy
Royalty
1501 14/11/1501
Catherine of Aragon and Arthur, Prince of Wales marry
Royalty
1501
Anne Boleyn is born
Royalty
1501
Erasmus writes 'In Praise of Folly', a satire on human nature
Philosophy literature
1502 02/04/1502
Death of Prince Arthur and Prince Henry becomes heir apparent
Royalty
1502
Treaty of Perpetual Peace a treaty signed between King Henry and King James IV of Scotland as part of the marriage negotiations of Margaret Tudor.

Politics
1502
Margaret, daughter of Henry VII, marries James IV of Scotland
Royalty
1502
A papal dispensation was obtained to enable Prince Henry to marry the wife (Catherine of Aragon) of his brother Arthur who had died earlier this year.
Politics
1503 10/02/1503
Queen Elizabeth delivered a daughter named Catherine who died shortly after birth. Elizabeth died a few days later on 10th Feb
Royalty
1503 25/06/1503
Catherine betrothed to Prince Henry
Royalty
1503
Raw sugar is refined
Science
1509 21/04/1509
King Henry VII died
Royalty
1509 11/06/1509
Marriage between King Henry and Catherine of Aragon
Royalty
1509 24/06/1509
Accession of King Henry VIII. Henry and Catherine are crowned at the same time.
Royalty
1509 29/06/1509
Margaret Beaufort, grandmother of King Henry VIII dies. She has been hugely influential in the life of the Tudor dynasty.
Royalty
1510 31/01/1510
Catherine of Aragon is suspected of having either a phantom pregnancy or has given birth to a stillborn child
Royalty
1511 01/01/1511
Catherine gives birth to a son, called Henry. The child dies 52 days later.
Royalty
1512 11/04/1512
Margaret Tudor gives birth to a son, James
Royalty
1513 16/08/1513
King Henry goes to France with 35,000 troops to fight the Battle of Spurs at Therouanne. He surrenders within 6 days.

Battles
1513 09/09/1513
The Battle of Flodden Field. Fought between King James IV of Scotland and the English army headed by Thomas Howard, Earl of Surrey. Catherine of Aragon is in charge whilst Henry is in France. King James IV is killed. It is the largest battle fought between the two nations.
Battles
1513 21/09/1513
Prince James becomes King James V of Scotland. Margaret Tudor rules as regent as her son is only a year old.
Royalty
1514 09/10/1514
Mary Tudor, sister of Henry VIII marries King Louis XII of France
Royalty
1515 01/01/1515
King Louis XII of France dies
Royalty
1515 04/12/1515
Cardinal Wolsey is made Chancellor
Politics
1515 13/05/1515
Mary Tudor, now a widow, marries Charles Brandon (their grand daughter is Jane Grey)
Royalty
1516
Princess Mary born at Greenwich
Royalty
1517
In Germany, Martin Luther begins a protest against some behaviour of the Catholic Church.
Religion
1518
King Henry begins his affair with Elizabeth Blount
Royalty
1519 01/06/1519
Henry Fitzroy, King Henry's illegitimate son by Elizabeth Blount is born and given the title Duke of Richmond
Royalty
1520 01/02/1520
Mary Boleyn marries William Carey
Politics
1520
Field of Cloth of Gold . King Francois I of France meets King Henry VIII but fails to gain his support against Holy Roman Emperor, Charles V
Politics
1521
King Henry stands in opposition to Martin Luther and wins the title "Defender of the Faith" from
Pope Leo X.
Religion Politics
1521
Diet of Worms
Politics
1522
Treaty of Windsor. A treaty between England and the Holy Roman Empire
Politics
1525
The introduction of Tynsdale's New Testament
Religion
1525
King Henry begins an affair with Mary Boleyn
Royalty
1525
Katherine Howard is born
Royalty
1526 04/03/1526
Mary Boleyn gives birth to a son Henry, whom it is supposed is King Henry's son. In the meantime Henry falls madly in love with Anne Boleyn, sister of Mary and lady in waiting to Catherine.
Royalty
1527 17/05/1527
Ecclesiastical court established at Westminster to hear King Henry VIII's arguments, requesting an annulment of his marriage to Queen Catherine of Aragon
Religion
1527 01/09/1527
King Henry asks the Pope directly for an annulment to his marriage to Catherine on the case that he doubts the validity of their marriage, she is his brothers wife
Politics
1527 29/09/1527
Cardinal Campeggio sent by Pope to hear Henry VIII's case
Religion Politics
1529 31/05/1529
Legatine court opens at Black Friars
Politics
21/06/1529
Henry and Catherine sit before the Legatine court. Catherine insists she was a virgin when she married Henry and hence the marriage is valid, he argues against the validity of their marriage.
Politics
1529
Lord Chancellor Thomas Wolsey is stripped of all his titles for failing to obtain the Pope's consent to his divorce from Catherine of Aragon
Politics
26/10/1529
Thomas More is made Chancellor
Politics
01/06/1530
King Henry asks all lords and prelates lords to sign a letter to Pope Clement asking that he grant the king's request for an annulment of his marriage. Sir Tomas More refuses to sign the document.
Politics
1530
Cardinal Wolse takes matters into his own hands and opens discussions with the Pope and Catherine. He also seeks to have Anne Boleyn sent into exile. Henry hears of this and orders him to London to face trial and execution
Politics
29/11/1530
Cardinal Wolsey is taken ill on his journey to London and dies at Leicester
Politics
1531
Parliament is divided as Henry in his fury demands that he be recognized as the "sole protector and supreme head of the English Church and clergy.John Fisher, the Bishop of Rochester, strongly disagrees with this and expresses it openly.
Politics
11/02/1531
Henry is finally made the Supreme Head of the Church of England
Religion
01/05/1531
Catherine is further urged to drop her opposition to an annulment she refuses
Politics
01/07/1531
Henry and Catherine separate and she is sent away from court in deep humiliation
Politics
1532
Thomas Cromwell a lawyer, becomes closer to King Henry and becomes a trusted advisor. Cromwell shares Anne Boleyns Protestant beliefs
Politics
01/03/1532
Thomas Cromwell moves to limit the authority of the Church to punish heretics.
Religion Politics
01/05/1532
Cromwell prepares a bill to transfer powers of the Church to Parliament. Cromwell also asks that the bishops be denied their longstanding authority to arrest heretics, they agree but Sir Thomas More refuses.
Religion Politics
16/05/1532
Sir Thomas More resigns as Chancellor
Politics
1532
Anne Boleyn becomes pregnant
Royalty
1533 25/01/1533
King Henry and Anne Boleyn get married and Henry as a result is excommunicated by Pope Clement VII
Royalty Religion
1533 30/03/1533
Thomas Cranmer is made Archbishop of Canterbury
Religion
1533 23/05/1533
Cranmer declares Henry and Catherines marriage invalid and validates Henry and Annes marriage.
Religion
1533 01/06/1533
Anne is crowned Queen of England
Royalty
1533 25/06/1533
Mary Tudor, younger sister of Henry VIII, dies
Royalty
1533 01/07/1533
George Boleyn, brother of Anne is accused of attempting to murder Henry Fitzroy, King Henry VIII illegitimate son
Royalty Politics
07/09/1533
Queen Anne gives birth to Princess Elizabeth
Royalty
1534 23/03/1534
Act of Succession. Only children of King's marriage to Anne Boleyn are his lawful heirs
Politics
1534
Henry defies Rome and the result is the Act of Supremacy, which made the king the head of the Church of England.
Religion
1534 01/12/1534
Henry meets with Cranmer and Cromwell to discuss ending his marriage with Anne
Religion Politics
1535
Henry faces down his opponents. Sir Thomas Moore and Bishop Fisher of Rochester are executed for refusing to acknowledge Henry VIII as head of the English Church
Religion Politics
1535 01/11/1535
King Henry starts to court Jane Seymour
Royalty
1535
A bible is published in English. (Before this, all bibles were written in Latin.) Now people can read the bible for themselves
Religion
1536 07/01/1536
Catherine of Aragon died in Kimbolton Castle
Royalty
1536
Katherine Howard and music teacher Henry Manox begin an affair
1536 30/04/1536
Mark Smeaton arrested on suspicion of adultery with Queen Anne
Politics Royalty
1536 02/05/1536
George Boleyn arrested for incest/adultery with the Queen, his sister
Politics Royalty
1536 02/05/1536
Anne Boleyn arrested and taken to the Tower
Politics Royalty
1536 15/05/1536
Anne Boleyn tried for treason, adultery and incest in the Great Hall of the Tower of London
Politics Royalty
1536 19/05/1536
Anne Boleyn executed on Tower Hill. Anne's body and head were buried in an unmarked grave in the Chapel of St. Peter ad Vincula
Politics Royalty
1536 20/05/1536
Jane Seymour and Henry VIII were formally betrothed
Royalty
1536 30/05/1536
King Henry and Jane Seymour were married
Royalty
1536 22/06/1536
Mary Tudor writes to her father accepting her illegitimate status, the annulment of her parents marriage, and her father's position as Supreme Head of the English Church
Royalty Politics Religion
1536 22/07/1536
Henry Fitzroy, illegitimate son of King Henry dies at the age of 17
Royalty
1536
King Henry begins the process of the dissolution of the monasteries, this continues through to 1539
Royalty Politics Religion
1536 01/10/1536
William Tyndale, whose English Bible so outraged the King, is executed
Politics
1536 13/10/1536
Pilgrimage of Grace rebellion, 40,000 marched in protest at Reformation led by Robert Aske
Politics
1537 01/01/1537
Rebellion continued to spread but martial law was imposed upon the rebellious regions, ending the rebellion.
Politics
1537 12/10/1537
Prince Edward is born and then christened at Hampton Court Palace on the 15th
Royalty
1537 24/10/1537
Jane Seymour died as a result of childbirth giving birth to Prince Edward.
Royalty
1538
The Great Bible is published under King Henry's authority
Printing
1539 04/10/1539
Marriage treaty between King Henry and Anne of Cleeves is signed
Royalty Politics
1540
The Society of Jesus (Jesuits) was formed.
Religion
1540 06/01/1540
King Henry VIII and Anne of Cleeves marry
Royalty
1540 17/04/1540
Thomas Cromwell is made Earl of Essex
Politics
1540 10/06/1540
Thomas Cromwell is charged with High Treason
Politics
1540 09/07/1540
Marriage between the King and Anne of Cleeves is annulled
Royalty Politics
1540 28/07/1540
King Henry VIII who is 49 years old married Katherine Howard who is only 15 years old
Royalty
1540 01/09/1540
The Jesuits are founded
Religion
1541 01/08/1541
Katherine Howard appoints Francis Dereham as her Private Secretary. They had previously been lovers and this move will ultimately bring their downfall.
Politics
1541 01/11/1541
King Henry VIII is informed of Katherine's adultery with his trusted servant Thomas Culpepper and with Francis Dereham. Katherine is arrested and stripped of her title Queen. In Dec Culpepper and Dereham are executed.
Politics
1542
Irish Parliament declares Henry VIII and his descendants (the kings of England) King of Ireland
Politics
1542 21/01/1542
Law Parliament passes the bill of attainder which declares the intent to commit treason punishable by death.
Politics Law Treason
1542 13/02/1542
Katherine Howard executed for Treason
Royalty Politics
1542
The Roman Inquisition is established
Religion
1542 08/12/1542
Mary Queen of Scotts is born, daughter of James V of Scotland
Royalty
1543
Act of Advancement of Religion
Religion Law
1543 01/07/1543
The Treaty of Greenwich between England & Scotland
Politics
1543 12/07/1543
King Henry VIII and Catherine Parr marry
Royalty
1543 14/07/1543
The Third Succession Act passed by Parliament, restored Mary and Elizabeth to the succession after Edward and his potential offspring
Politics
1544 01/05/1544
Thomas Wriothesley becomes Lord Chancellor
Politics
1544 01/09/1544
King Henry VIII leaves to fight in France at the Battle of Boulogne
Battles
1545 19/07/1545
The ship the Mary Rose is sunk just off Portsmouth Hampshire whilst King Henry VIII watches
Battles
1546 24/04/1546
King Henry VIII charters the Royal Navy
Military
1546
Death of Luther
Religion
1546
After the death of Luther John Calvin became the leading Protestant thinker.
Religion
1549 28/01/1549
King Henry VIII died
Royalty
1554
The marriage of Queen Mary and Philip of Spain took place in Winchester Cathedral. They were married by Bishop Gardiner with full Catholic ritual.
Royalty
1554
Arrival in Britain of Cardinal Pole who was sent with the mission of reconciling England with the Pope. At a solemn session of Parliament, he absolved the English nation and re-admitted it to the union of the Catholic Church.
Religion
1555 - 1558
The burning of the Protestant Martyrs known as the Marian Persecution.
Religion
1555
Phillip of Spain warned Queen Mary she was proceeding too quickly in her campaign to bring England back to the Catholic Church but nothing would halt her and Phillip returned to Spain.
Royalty
1556
Thomas Cranmer, formerly Archbishop of Canterbury was burnt at Oxford.
Religion
1558
The war between France and Spain into which England was dragged on account of Phillip now being King of Spain, resulted in the loss of Calais.
Military
1558
The death of Queen Mary
Royalty
1558
Elizabeth is crowned Queen Elizabeth I
Royalty
1559
The Act of Supremacy was passed which declared the Sovereign to be supreme of all persons and causes within the realm.
Politics Royalty
1559
The Act of Uniformity which compelled the clergy to use the second prayer book of Edward VI with modifications in favour of the older practises.
Religion
1559
Mary Stuart was now Queen of France and her husband Francis II sent an army to the fortress of Leith. Queen Elizabeth I sent a force north and laid siege to the fortress, the French had to give way under threat of famine.
Military
1560
Treaty of Edinburgh. This treaty was of great importance as it ensured a Protestant Scotland.
Politics Religion
1561
Mary Stuart returned to Scotland after the death of her husband.
Royalty Politics
1562
John Hawkins made his first successful slave voyage.
Trade
1564
Birth of William Shakespeare
Literature
1564
Birth of Christopher Marlowe
Literature
1565
Mary Stuart married Lord Darnley
Royalty
1567
The murder of Lord Darnley. The Earl of Bothwell was the probable murderer. Mary then married Bothwell and was implicated in the murder of her husband. The Scottish lords rose against the pair and she was forced to sign her abdication. Her infant son was crowned King James VI of Scotland.
Royalty
1569
The Northern Rising. An attempt to put Mary on the throne of England. It failed but Elizabeth had her revenge and ordered gallows to be erected on every village green and between 600 - 700 people were hanged.
Royalty Politics
1570
Pope Pius V excommunicates Queen Elizabeth.
Religion
1571
The Ridolfi Plot. A plan to assassinate Queen Elizabeth and put Mary on the throne. Her chief supporter in England was the Duke of Norfolk. It failed.
Politics
1572
Execution of the Duke of Norfolk.
Politics
1572
Treaty of Blois. An alliance with France by which England would join France in assisting the Netherlands against Spain.
Politics
1572
The Massacre of St Bartholemew when thousands of Huguenots were murdered on the streets of Paris on the order of Catherine de Medici.
Religion
1577
Francis Drake made his voyage around the world. He plundered Spanish ports off the coast of Chile and on his return in the Golden Hind Queen Elizabeth met him at Deptford where she knighted him in front of the Spanish Ambassador.
Exploration
1584
Assassination of William of Orange
Politics
1585
Virginia founded. Sir Richard Grenville and 100 pioneers made a settlement on Roanoke Island but it was not a success.
Exploration
1586
The Babington Plot. Supporters of Mary hatch a plot to murder Queen Elizabeth and put Mary on the throne.
1586
After the failure of the Babington Plot Mary was tried before a special court at Fotheringhay Castle and found guilty of treason.
1587
Execution of Mary at Fotheringhay Castle.
1588
The Spanish Armada
Military
1592
Founding of the Levant Comapany
Business Trade
1601
Queen Elizabeth attended her last parliament.
Politics Royalty
1601
Poor law code
Law
1603
Death of Queen Elizabeth.